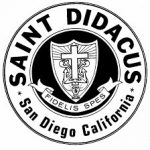 St. Didacus Parish School
A Catholic elementary school engaged with parents, children and community in the ongoing educational development of the student. They empower the student to be spiritually, academically and socially prepared to live today and tomorrow, both morally and effectively.


Bishop Flores Memorial Fund for Catholic Education
Bishop Flores Memorial Fund for Catholic Education provides financial assistance for children in need to attend Catholic schools in the Diocese of San Diego.
"The role our Catholic schools play in educating and forming the faith of our children continues to be invaluable today. Not only will these children become the Church of tomorrow, but they will also fill the most important roles in leadership and ministry as the Church reaches out to the world."
– Bishop Flores, August 2014

California Catholic Conference
The official voice of the Catholic community in California's public policy arena represents the bishops of California on legislation and social issues. It is the primary source for Catholic Legislative Network information as well as news and analysis of policy issues in California, the status of major and significant legislation, and a variety of advocacy tools. Look for the Links menu item which contains links to all arch/dioceses in the state, many of the sites listed below, and all the California missions.

U.S. Conference of Catholic Bishops
Supports the ministry of bishops with an emphasis on evangelization, by which the bishops exercise in a communal and collegial manner certain pastoral functions entrusted to them by the Lord Jesus of sanctifying, teaching, and governing.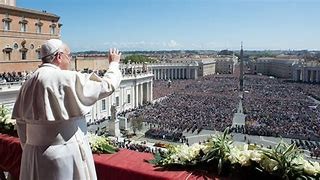 The official website of the Holy See contains archives of all Church documents and official news, as well as full text of encyclicals and other documents.