Remember that nothing is small in the eyes of God. Do all that you do with love.
You are welcome here just as you are. We know that life is messy and full of challenges. Fortunately, Jesus meets us right where we are and He has the power to heal. We value genuine relationships built upon the grace, mercy, and forgiveness of Jesus Christ. Don't believe in God? Mad at God? Have a hang-up? You are still welcome here. This is a safe place to come, to explore, and to consider the person of Jesus who saves and transforms lives. The St. Didacus Church was made for you. We 're glad you've stopped by to learn what we're all about.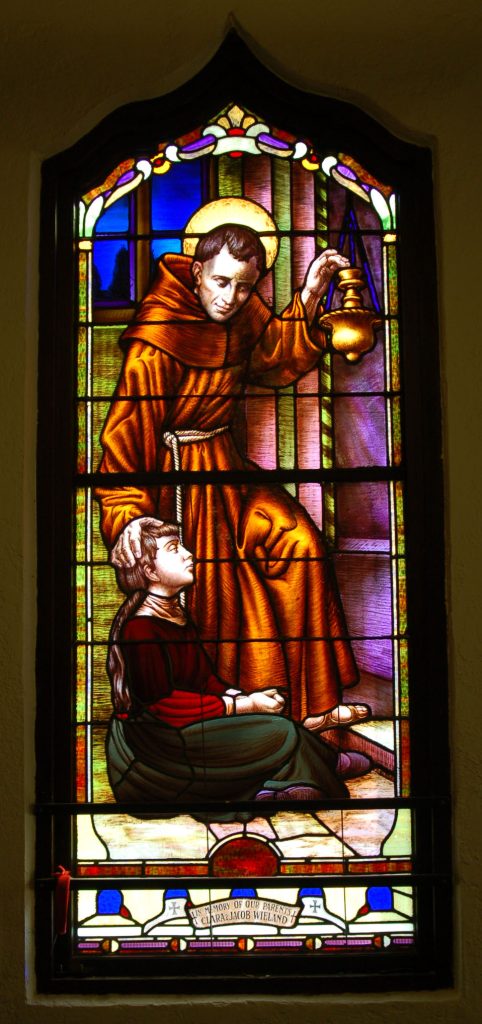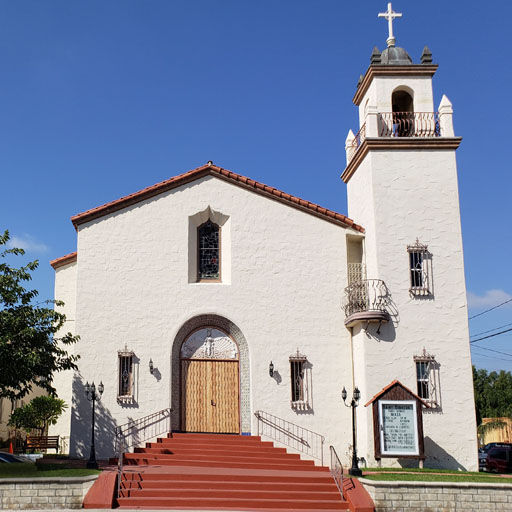 Happy 95th Feast Day St. Didacus!
Parishioners and visitors are  invited   to join the St. Didacus Feast Day    Procession this Sunday, Nov. 7th after the 11:30am Mass. We will have a  parish potluck in the parish hall after the procession. Please bring a dish to share. All are welcome!
Nuestra celebración de los 95 Años —Conozca a su Comunidad 
Los invitamos a la procesión el día de hoy, por la celebración nuestra fiesta patronal y los 95 años de nuestra parroquia después de la misa de las 11:30AM.  
Los invitados a acompañarnos a esta celebración, después de misa, traiga comida para compartir con 5 personas y ofrezca su ayuda para antes y después de la celebración.
San Didacus, ruega por nosotros

Monday / Lunes
7:30 AM

 



Tuesday / Martes


6:00 PM



Wednesday / Miercoles


8:30 AM



Thursday / Jueves

7:30 AM

7:00 PM(Spanish)



Friday / Viernes


7:30 AM

Saturday Vigil / Misa Vigilia
4:00 PM

Sunday / Domingo
8:30 AM
10:00 AM
11:30 AM (Spanish)

Tuesday / Martes
5:30 PM – 6:00 PM
Thursday / Jueves
after the 7:00 PM Spanish Mass
después de la misa en español de las 7:00 PM
First Friday / Primer Viernes
Suspended until further notice
Suspendido hasta nuevo aviso
Saturday / Sabado
2:30 PM and by appointment / con cita
"Save Time and Donate Online!"
Online Giving is now available for parishioners with WeShare, an easy and convenient way to save time and support the church. Donating is simple, safe, and completely secure.
With WeShare, you can set up a recurring weekly or monthly transaction using your checking, savings, or credit card account. You can decide how much to give to any collection and make changes any time, day or night. Plus, you can leave your checkbook at home on Sundays. Religious Education parents are now able to make payments on the site.
"Give and gifts will be given to you; a good measure, packed together, shaken down, and overflowing, will be poured into your lap. For the measure with which you measure will in return be measured out to you." –Luke 6:38
Frequently Asked Questions:
How can I enroll and start donating? 
It's easy to allocate different amounts for different collections, and view complete, accurate financial records at any time. You can set up a one-time or recurring donation, and can get started in just three easy steps:
Click on the icon image above.
Set up your account.
Choose your payment options and customize your donations.
 Q: Do parishioners receive receipts for their donations?
A: Yes, all contributors enrolled with WeShare can elect to receive receipts via e-mail.
 Q: Is WeShare safe?
A: Yes. WeShare is certified with the Payment Card Industry (PCI) Data Security Standards (DSS) as a Level 1 Service Provider. We implement the safest security standards for online transactions.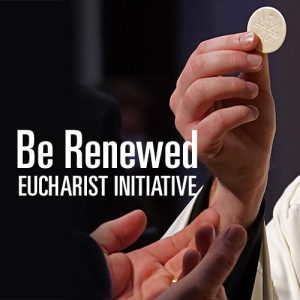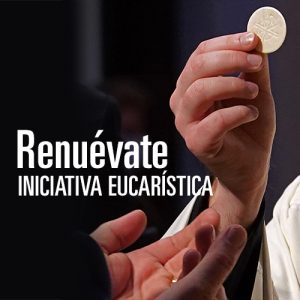 Iniciativa de la Eucaristía
"Should I go to Mass this weekend?"
Many faithful wrestle with this question, amid the latest news on the coronavirus. But perhaps answering the question, "Why should I go to Mass?" and understanding the blessings of encountering the real presence of Christ will offer the compelling reason to attend Mass in person.
To help promote this, the diocese is launching a seven-week program to re-introduce the gifts received when attending Mass, none greater than the Eucharist.
"It is my deepest hope that these weeks will be for us all a time to grow in our love for and understanding of this most beautiful sacrament and, in doing so, come closer to the God who has bestowed upon us every blessing we know in this world," Bishop Robert McElroy says in a message that will be played for parishioners attending the Saturday vigil and Sunday Masses on Sept. 11-12.
"¿Debería ir a Misa esta semana?"
Muchos fieles luchan con esta pregunta, sobretodo en medio de las últimas noticias del coronavirus. Pero quizás si respondiéramos a la pregunta, "¿Por qué debería de ir a Misa?" y comprendiéramos las bendiciones de encontrar la Presencia Real de Cristo, obtuviéramos la razón de peso para asistir a Misa en persona.
Para ayudar a promover esto, la diócesis lanzará una iniciativa de siete semanas para recordar los regalos recibidos al asistir a Misa, ninguno mayor que la Eucaristía.
"Es mi más profundo deseo que estas semanas sean para todos nosotros un tiempo para crecer en nuestro amor y comprensión por el sacramento más bello; y al hacer esto, acercarnos más al Dios que nos ha otorgado cada una de las bendiciones que conocemos en este mundo", afirmó el obispo Robert McElroy en un mensaje grabado que será transmitido a los feligreses que asistan a la vigilia del sábado y a las Misas Dominicales del 11 y 12 de septiembre.
St. Didacus Catholic Parish
News & Updates
News, Updates & Announcements
Our Current Bulletin
Download or view our latest Bulletin
Daily Readings
Daily Bible reading


Liturgical Resources
during the Pandemic
Sign up to receive our parish email!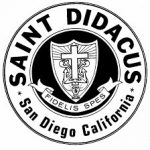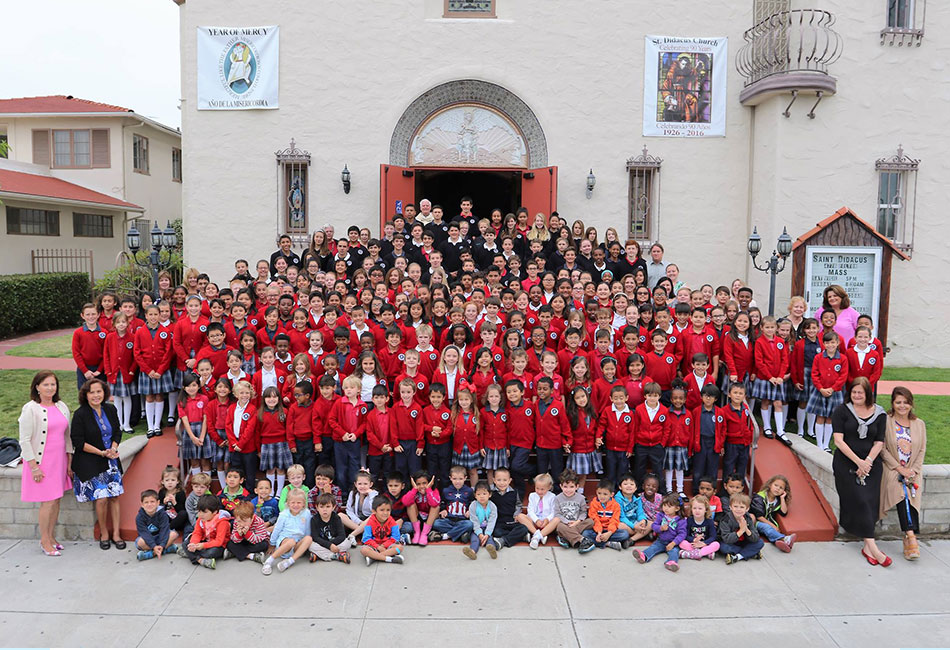 St. Didacus Parish School is a Catholic elementary school engaged with parents, children and community in the ongoing educational development of the student. We empower the student to be spiritually, academically and socially prepared to live today and tomorrow, both morally and effectively. WASC/WCEA Accredited. Stop by and see us for information about registering your children!