Parish News
WE ARE LOOKING FORWARD TO WORSHIPING TOGETHER AGAIN SOON!

DIOCESE PENTECOST MASS
The Diocese of San Diego will mark this feast day with a Mass celebrated by Bishop Robert W. McElroy, with Auxiliary Bishop John P. Dolan and Vicar General, Very Rev. Michael Pham.

Families from the cultures that enrich our diocese will gather to share their faith. This year they gather as One Body in Christ through the use of technology. You are invited to join this Mass that will be available to stream from their website on Sunday morning. sdcatholic.org.

May is Mental Health Awareness Month. During this time of uncertainty and change, reach out to the St. Didacus Mental Health Ministry for support. During COVID-19, we offer care by telephone or face to face in the St. Didacus court yard. We abide by physical distancing and face covering guidance. Please reach out to us at (619) 940-6193 or by email at saintdidacusmhm@gmail.com to connect with us.

In addition to live-streaming our Masses on Facebook, you can now watch the Rosary and Masses on YouTube.

Where can I watch the Mass on-line?
Where can I watch the Mass on TV?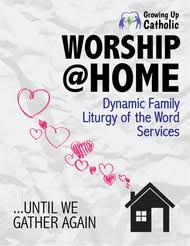 Diocese of San Diego to get new Auxiliary Bishop
Pope Francis has named Father Ramon Bejarano, a priest of the diocese of Stockton, as an additional Auxiliary Bishop for the Diocese of San Diego. Click HERE to read more.

Mental Health Ministry
The St. Didacus Mental Health Ministry team has a designated phone number: 619-940-6193
This is a non-emergency line, please call 911 if you have an emergency situation. Please visit the Mental Health Ministry page for more information about our team.

Women of St. Didacus
Gospel and Fellowship
Women of St. Didacus Come Join Us! Together we will draw closer to Christ and Mary through prayerful reading of the Gospels and fellowship with each other. We are meeting the 2nd and 4th Thursdays at 6:30 pm at various members homes. Call Linda (619) 955-3985 or Nancy (619) 203-8108 for more info.

Sexual Abuse Compensation Program
For more information click HERE go to the website www.CaliforniaDiocesesICP.com

Rights & Responsibilities of Parents/Guardians of Children in Public Schools Regarding Sexual Health Education
The California Catholic Conference of Bishops has composed a concise guide for Catholic Parents outlining their rights and responsibilities pertaining to the "California Healthy Youth Act" mandated by the state for all public schools. We will have a link on our parish website to this important information. If you have students in public school, this will assist you to navigate the law and protect your children. For more info in English click HERE. For more info in Spanish click HERE.


Resumption of Public Masses at St. Didacus


Bishop McElroy said that public Masses will resume beginning, Monday, June 8th while maintaining proper social distancing and respecting all health and safety directives along with the liturgical guidelines.

We will be following these guidelines to re-open St. Didacus for public Masses beginning Monday, June 8th.

Our weekday Mass schedule will remain the same with the addition of a Spanish Mass on Thursday evenings at 7pm. Saturday Mass will remain at 5pm. Our Sunday Mass schedule will temporarily be altered: 8am & 10am English, 12:00pm Spanish. We are working out the details to be able open our doors in the safest manner possible. Next week we will be sending out more specific information and what you can expect when you return. We are looking forward to worshiping together again.


Sign up to receive our parish email!
Daily Mass Schedule
| | |
| --- | --- |
| | |
| Monday | 7:30am |
| Tuesday | 6:00pm |
| Wednesday | 8:30am |
| Thursday | 7:30am |
| Friday | 7:30am |
Sunday Mass Schedule
Saturday Vigil

5:00pm

Sunday

8:30am

10:00am

11:30am
(español)
Sacrament Schedule
Eucharisitic Adoration

Wednesday

7:30am - 8:30am

Saturday
First Friday

3:30pm - 5:00pm
8:00am - 9:00am

Confessions

Saturday

3:30pm
& By Appt.
St Didacus Parish School
St. Didacus Parish School is a Catholic elementary school engaged with parents, children and community in the ongoing educational development of the student. We empower the student to be spiritually, academically and socially prepared to live today and tomorrow, both morally and effectively. WASC/WCEA Accredited. Stop by and see us for information about registering your children!

Mrs. Christine Dean - Principal
4630 34th Street, San Diego CA 92116
(619) 284-8730