Parish News
Fall Festival This Weekend!
Come to St. Didacus Parish School's Fall Festival on Saturday, October 22nd from 10am to 8pm. Bring your raffle tickets! Everyone is invited to share in the fun.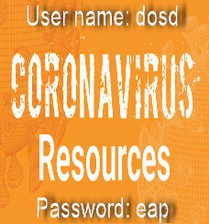 For a comprehensive CATHOLIC analysis from the California Catholic Conference of the propositions on the upcoming ballot, please click HERE.

"Screenagers"
Everyone is invited to attend the screening of the movie entitled "Screenagers" being shown in the school's auditorium on Tuesday, October 25 at 6:45pm. The movie explores the impact of screen time on our children and offers solutions on how parents can help their children find balance. Adults and students in grades 5 through 8 are encouraged to attend this free event.

"Mercy & Social Justice and Civic Engagement"
Everyone is invited to our special presentation on Thursday, October 27 at 6:30pm in the Parish Hall. Fr. Jon Pedigo is traveling from the Bay Area to give a talk on Mercy and Social Justice. This talk is for the person who is passionate about the subject of Social Justice, the person who would like to know more and everyone in between. You are welcome to bring a friend.

We need Raffle Prizes!
We are in need of new and like-new items to be used as raffle prizes for our upcoming feast day celebration on November 6. Please bring any items you would like to donate to the Parish Office.

St. Didacus Mental Health Ministry
The St. Didacus Mental Health Ministry team has a designated phone number:
619-940-6193
They are available to offer encouragement, prayer and practical support for those dealing with mental health issues. This is a non-emergency line, please call 911 if you have an emergency situation.



October
Month of the Holy Rosary


Hail, holy Queen, Mother of Mercy! our life, our sweetness, and our hope! To thee do we cry, poor banished children of Eve; to thee do we send up our sighs, mourning and weeping in this valley, of tears. Turn, then, most gracious Advocate, thine eyes of mercy toward us; and after this our exile show unto us the blessed fruit of thy womb, Jesus; O clement, O loving, O sweet Virgin Mary.

Sign up to receive our weekly email!
Daily Mass Schedule
| | |
| --- | --- |
| | |
| Monday | 7:30am |
| Tuesday | 6:00pm |
| Wednesday | 8:30am |
| Thursday | 7:30am |
| Friday | 7:30am |
Sunday Mass Schedule
Saturday Vigil

5:00pm

Sunday

8:30am

10:00am

11:30am
(español)
Sacrament Schedule
Eucharisitic Adoration

Wednesday

7:30am - 8:30am

Saturday
First Friday

3:30pm - 5:00pm
8:00am - 9:00am

Confessions

Saturday

3:30pm
& By Appt.
St Didacus Parish School
St. Didacus Parish School is a Catholic elementary school engaged with parents, children and community in the ongoing educational development of the student. We empower the student to be spiritually, academically and socially prepared to live today and tomorrow, both morally and effectively. WASC/WCEA Accredited. Stop by and see us for information about registering your children for the 2015-2016 school year!

Mrs. Maria Tollefson - Principal
4630 34th Street, San Diego CA 92116
(619) 284-8730