Parish News
WE ARE PRAYING FOR YOU UNTIL WE CAN ALL BE TOGETHER AGAIN!

Where can I watch the Mass on-line?
Where can I watch the Mass on TV?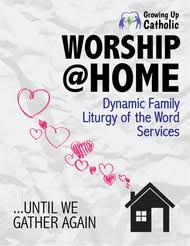 Read Bishop McElroy's letter regarding the COVID-19 virus and the parishes of the Diocese of San Diego issued on Friday, March 13th HERE in English and HERE in Spanish.

Diocese of San Diego to get new Auxiliary Bishop
Pope Francis has named Father Ramon Bejarano, a priest of the diocese of Stockton, as an additional Auxiliary Bishop for the Diocese of San Diego. Click HERE to read more.

Mental Health Ministry
The St. Didacus Mental Health Ministry team has a designated phone number: 619-940-6193
This is a non-emergency line, please call 911 if you have an emergency situation. Please visit the Mental Health Ministry page for more information about our team.

Women of St. Didacus
Gospel and Fellowship
Women of St. Didacus Come Join Us! Together we will draw closer to Christ and Mary through prayerful reading of the Gospels and fellowship with each other. We are meeting the 2nd and 4th Thursdays at 6:30 pm at various members homes. Call Linda (619) 955-3985 or Nancy (619) 203-8108 for more info.

Sexual Abuse Compensation Program
For more information click HERE go to the website www.CaliforniaDiocesesICP.com

Rights & Responsibilities of Parents/Guardians of Children in Public Schools Regarding Sexual Health Education
The California Catholic Conference of Bishops has composed a concise guide for Catholic Parents outlining their rights and responsibilities pertaining to the "California Healthy Youth Act" mandated by the state for all public schools. We will have a link on our parish website to this important information. If you have students in public school, this will assist you to navigate the law and protect your children. For more info in English click HERE. For more info in Spanish click HERE.


Because of the Diocesan mandate to suspend all Masses during the COVID-19 outbreak, we have put in place the following changes at the parish (Click HERE to read this message in SPANISH):

In light of Governor Newsom's newest directive to the people of the State of California to "Stay Home," the Church will be CLOSED until further notice. Please disregard any other information you have previously received about the times that the Church would be open for prayer. As of this time, the Church and Parish Office will remain CLOSED until further notice. There will be no Exposition of the Blessed Sacrament and no Confessions.

Let us cooperate and pray at home. If you have other concerns, please call the Parish Office at 619-284-3472, ext. 305. If it is an emergency please call Fr. Rick at 619-284-7050 or email him at: frenxfuentes@gmail.com.

The office staff will continue to check messages and emails. The best way to contact the office is through email: mainoffice@stdidacuschurch.org. Contact Elena with any questions about CCD, Confirmation or RCIA at elena@stdidacuschurch.org.

Please know that we keep you all in prayer and look forward to returning to community. May God bless you all and keep you safe and healthy until that time.

Other News:

All group meetings continue to be canceled until further notice.

The School is canceling their 80th Anniversary celebration on March 29th.

If you are able to continue making your offering to the Church please mail or drop your envelopes in the Parish Office mailbox. We greatly appreciate your continued financial support especially during these trying times.



Sign up to receive our parish email!
Daily Mass Schedule
| | |
| --- | --- |
| | |
| Monday | 7:30am |
| Tuesday | 6:00pm |
| Wednesday | 8:30am |
| Thursday | 7:30am |
| Friday | 7:30am |
Sunday Mass Schedule
Saturday Vigil

5:00pm

Sunday

8:30am

10:00am

11:30am
(español)
Sacrament Schedule
Eucharisitic Adoration

Wednesday

7:30am - 8:30am

Saturday
First Friday

3:30pm - 5:00pm
8:00am - 9:00am

Confessions

Saturday

3:30pm
& By Appt.
St Didacus Parish School
St. Didacus Parish School is a Catholic elementary school engaged with parents, children and community in the ongoing educational development of the student. We empower the student to be spiritually, academically and socially prepared to live today and tomorrow, both morally and effectively. WASC/WCEA Accredited. Stop by and see us for information about registering your children!

Mrs. Christine Dean - Principal
4630 34th Street, San Diego CA 92116
(619) 284-8730